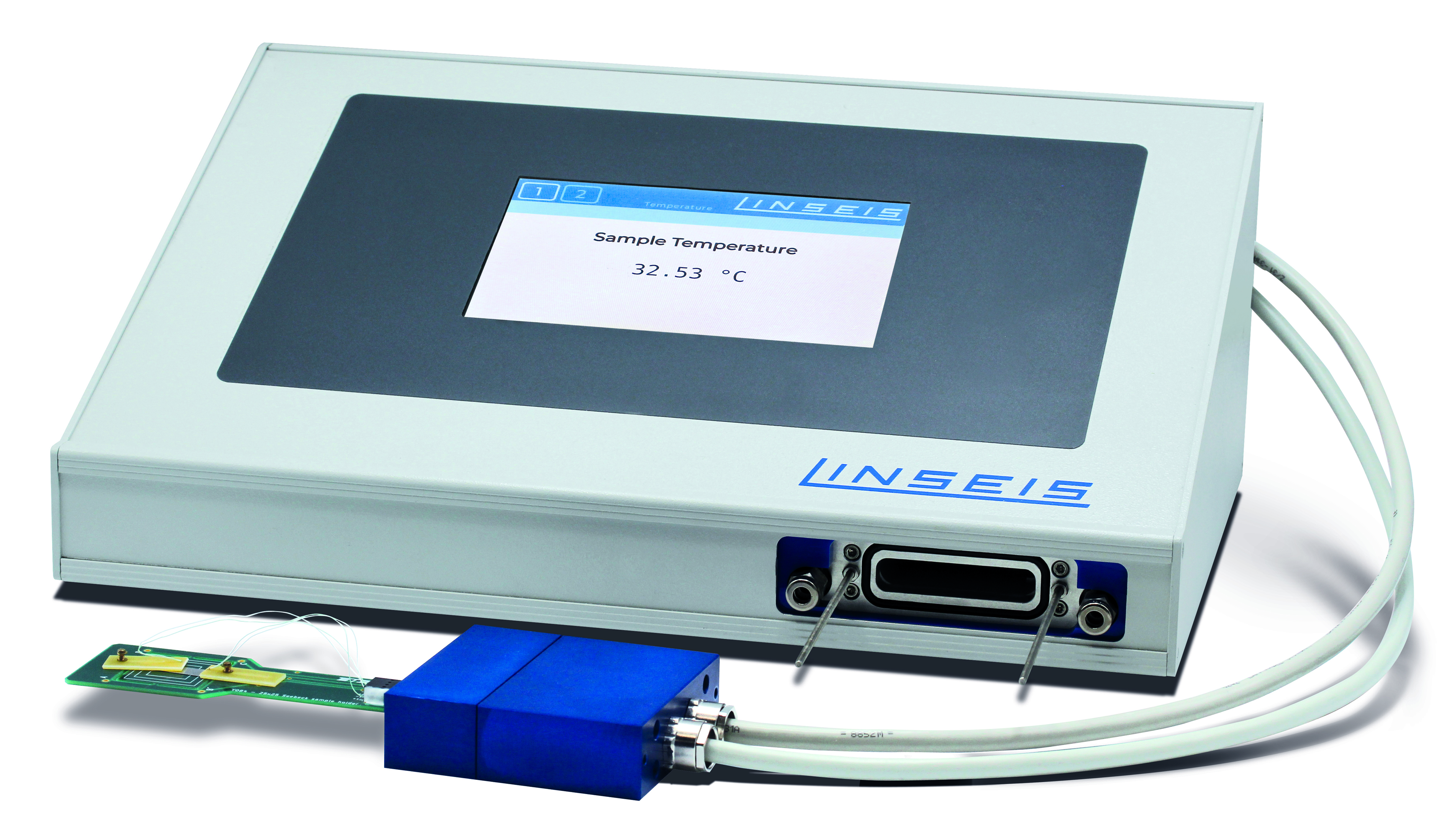 Available, delivery time: 3-4 weeks
Product information
General informations
The LSR-1 System permits the characterization of metallic and semiconducting samples according to the well-known Van-der-Pauw (Resistivity) as well as static DC and slope Seebeck Coefficient measurement technique. It measures:
Electrical Resistivity and Seebeck Coefficient.
The compact desktop setup offers fully integrated sample holders for various temperature requirements. Optional low temperature (LN2) attachments and a heated version up to 200°C as well as a vacuum tight measurement chamber in combination with a selection of gas dosing systems ensures that all fields of application can be covered.
The comprehensive Windows based softwareprovides an easy to use user interface, includingwizards for setting up a measurement profile
and an integrated measurement data evaluation.